PETCO NUTRITION LAUNCH CAMPAIGN
Petco decided to take a stand, to remove all artificial flavors and ingredients from all dog and cat food and treats nationwide. That's a big sexy move, that deserved a big sexy launch campaign. So we started by winning the pitch and then kicking a new redesign and launch campaign into gear. Giving petco a new way to stand out in the world.
NEW BOLD GRAPHICS AND COLOR PALLET
Siberian blue, kitten pink, gecko yellow, beta red python black and parakeet green - we created a host of new colors and graphic patterns inspired by the colors and textures of animals themselves.
CLEANING HOUSE| LAUNCH ANTHEM
Director's Cut :30 [Password: Petco]
THE ARTIFICIAL FREE UPGRADE
We created two spots for an in-store promotion called we called "The Artificial - Free Upgrade." Where you can bring your old bag of cat or dog food that has preservatives and artificial flavors and ingredients and substitute it for an artificial free bag of food.
Conveyor Belt


CHAMPION BRAND FILMS
Our champion partner brands wanted to get involved and so we created two custom spots inline with our new direction and bold attitude.
Petco x Acana | HOMECOMING
SOCIAL
We created fun social that let our pets take center stage.
INSTORE
We took our new look and feel in-store to Petcos nationwide and created huge banner and window displays to spread the word.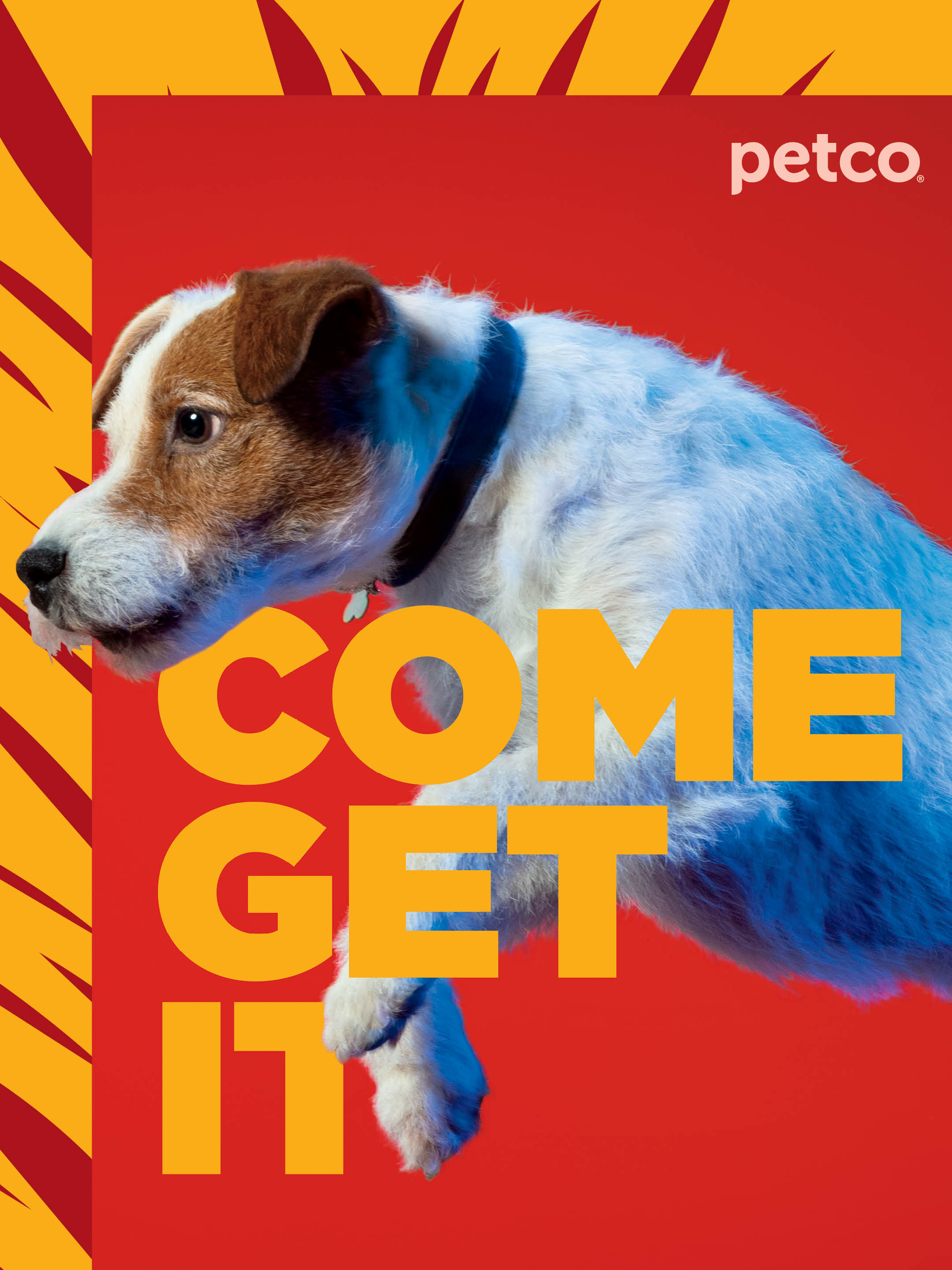 Agency: Anomaly NY
My role was to lead the conception, execution and production of the campaign from start to finish, focusing on all film assets.
Team: Lea Egan, Alex Behles, Ivan Azevedo, Amanda Brencys. Designers: Jennifer Leartanasan + Bari Schechter
Director: Daniel Warwick